Austin Landmark Property Services, Inc., CRMC ®
A Certified Residential Management Company
Austin Property Management Serving Rental Property Owners in Travis, Williamson, Hays, & Bastrop Counties With the BEST TENANT GUARANTEES in Austin.
Austin Property Management for Landlords and Investors in Need of Professional Service
Austin Landmark Property Services has been providing property management in Austin and adjacent areas since 1986. We focus on each individual property, and the needs of its owners and tenants.
We have earned the Certified Residential Management Company (CRMC®) designation from the National Association of Residential Property Managers (NARPM®). This sets us apart from other Austin property management companies and demonstrates that we meet the highest standards of professionalism, financial management, and ethics. Fewer than 5 percent of residential property management companies have passed the rigorous requirements for this designation. At ALPS, we believe in excellence, and we bring our high standards and expectations to the way we manage your property.
Whether your property is in Travis, Williamson, Hays or Bastrop County, our Austin, TX property managers will exceed your expectations.
Our mission at Austin Landmark Property Services is to serve landlords and tenants with integrity, courtesy, respect, and efficiency. When you're looking for residential property management in Austin, make sure you talk to us. We can answer your questions, solve your problems, and help you turn your property into a more profitable investment.
We Work with Real Estate Investors, Landlords, and Tenants in Austin, TX and the surrounding area
There are several things you need to know about Austin Landmark Property Services.
We are Qualified, Certified and Experienced
We employ Realtors, licensed in Texas, to provide full service property management in Austin and nearby. This lends credibility to the work we do and demonstrates that we take this industry seriously.
The National Association of Residential Property Managers has designated ALPS as a Certified Residential Management Company (CRMC®).
Read more
The ALPS staff is talented, knowledgeable, and experienced. We have well over 100 years of combined experience in Austin property management. The benefit of experience is invaluable when solving problems.
ALPS has been in business for over 30 years, making us experts on the Central Texas rental market.
Whether you need property management in Austin, Plum Creek, Crestview, Highland Lake Estates, or nearby, reach out!
We Care About Your Investment and Your Success
We have successfully helped owners and tenants enjoy a better rental experience. That's due to our ability to develop and maintain positive, respectful relationships. Whether you need property management in Austin or nearby, we build relationships with property owners, tenants, and vendors to ensure everyone is working towards the same successful outcome.

Read more
We serve Austin, Cedar Park, Leander, Round Rock, Pflugerville, Kyle, Buda, Lago Vista and the surrounding areas.
ALPS provides you with Austin property management solutions and innovative ideas that can turn your investment from good to great.
Local Austin Real Estate Property Management
You have many choices when it comes to finding an Austin property manager. Choose a team that leads the local market and the industry with knowledge, service and commitment to excellence. Our experience, knowledge and training set us apart. But the real difference is our values and culture and we look forward to sharing that with you.

Read More
Our properties can be found in 78640, 78757, 78645, 78641, 78665, and the surrounding areas.
Give us a call to find out how you can benefit from professional property management in Austin.
4 Steps to Peace of Mind

Working with ALPS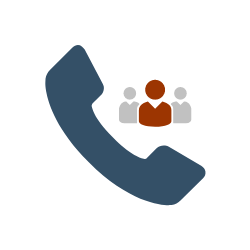 Talk to us to see if we are a good fit for your needs and if your property is in our service areas,
The initial interview includes:
– a free custom rental market analysis
– rent opinion and
– cash flow projection
Meeting at the property is usually part of the interview stage and allows for a more accurate price opinion.
ALPS performs intake walk through for new property. Process varies based on needs/ occupancy.
– ALPS will perform a detailed walk through at the property to identify and prioritize any needs including property code requirements.·
– If the property is occupied by tenants, ALPS will establish communication with them and will conduct a walk through and have the tenants complete a questionnaire regarding any needs at the home.·
Completing the new client checklist will provide ALPS with the items and information needed to effectively manage the property.

– Sign the property management contract with us.
– Complete New Client Checklist.
The property management agreement establishes ALPS as a fiduciary for the owner and allows the authority to handle all activities related to the leasing and management of the home.
4. Experience the Comfort of Peace of Mind

Have the peace of mind knowing your home is under the professional care of ALPS 24/7
– ALPS provides 24/7 emergency response to your property·    
– Monthly statements and rent proceeds are delivered electronically on the 10th of each month. Annual Tax accounting is provided.·       
– ALPS coordinates periodic on-site walk-throughs with professional reports to help keep you updated about needs at your home.
At Austin Landmark, we provide property management in Austin and the following cities:
Kyle
Buda
Lago Vista
Georgetown
Lakeway
Bastrop
Elgin
Hutto
Learn How To Find Wealth Through Real Estate
Check out our free article, "Real Wealth Through Real Estate." If you're ready for professional property management in Austin, Crystal Falls, Ryan's Crossing or adjacent areas, get started with this article. "Real Wealth Through Real Estate" will help you:
Find financial freedom with property you already own.
Get started as a real estate investor.
I am happy with all your support and services that you and the entire ALPS team have provided. Your excellent management services make owners such as me feel that much more at ease under your care.
Why Use ALPS for Austin Property Management Services?
Property management in Austin, and the surrounding areas, is a complicated business, but we use our technology and our proven systems to boil it down to basics. Our process is designed to place the best tenants and hold them accountable to the lease.

Read More
Everything we do is consistent, efficient, and transparent. For you, that means the peace of mind that your property is in the right hands.
When you decide to work with our professional Austin property management, you don't need to be up nights wondering if tenants are destroying your property or plotting to take you to court because they didn't get their full security deposit back. At Austin Landmark Property Services, we protect your property and we keep you compliant..

Read More
We understand the laws, the habitability standards, and federal regulations like the Fair Housing Act and the Americans with Disabilities Act.
We're here to exceed your expectations. Our team has high standards and brings excellence to the local real estate market. We're here to provide resources, answers, and advice to all landlords and tenants – at any stage of the rental experience.
Read More
Whether you need property management in Austin, Georgetown, Lakeway, Bastrop, Elgin, Hlutto or nearby, we can help.
Reach out to learn more about how working with ALPS can save you time and money.
A rental property in Austin cannot be successful unless it's occupied by great tenants. As experts in Austin property management, we specialize in marketing to high quality tenants, screening them for a positive history of successful rental experiences, and retaining them for the long term.
Tenants in the Austin market are smart and savvy. They know what they want and they know where to find it. We make sure our properties are desirable, competitively priced, and accessible to the best tenants in the area.
Working with ALPS – 4 Steps to Your New Home
01. View an ALPS Listing with the ALPS Team or with your favorite Austin Realtor. ALPS uses licensed realtors to show all of our homes.The best source for ALPS available homes is our website:
https://alpsmgmt.com/tenants/#rental-feed
Email 
info@alpsmgmt.com
and we will connect you with an available showing agent.
02. Submit an application.
Applications are processed first-come, first-served. No deposit is required to apply. Only application fees.
Applications are processed in-house and timely updates are provided on the status of your rental application
We strive to have the most efficient rental application process in town.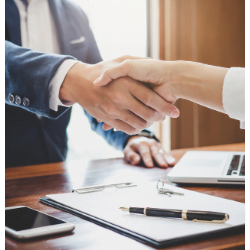 03. Once approved. You will sign the lease and pay the deposit(s).
Your security deposit will be held in a trust account.
Your ALPS property manager is available to you for any needs throughout your lease.
04. Pay the first full month rent, pick up keys, and move into your new home!
ALPS does not have any hidden fees or require residents to purchase products or services that they do not want or need.
Current ALPS Tenants

If you're already renting from us, you know how much we value you. Our team is here to help make your rental experience positive. We want your house to feel like a home.
Remember that your portal is designed to make renting easier. You can pay rent online securely and set up recurring payments. If you have not activated your online portal, contact your Austin property manager or email info@alpsmgmt.com
Future Austin Landmark Property Services Tenants
We're glad you're considering one of our homes. We want to make the showing and application process as easy as possible, and our technology helps us do that. We know your time is valuable, so feel free to schedule showings that are convenient for you, and let us know if you have any questions. When you're ready to fill out an application, we're here to help.
Questions About Property Management in Austin?
ALPS has done a great job of managing several properties for us. They've taken a lot of the headaches out of owning rental properties.
---





If you'd like to learn more about our properties and what it's like to work with Austin Landmark Property Services for professional Austin property management, get in touch. We'd be happy to talk more about our rental properties, our application requirements, and our leasing process.
AUSTIN LANDMARK PROPERTY SERVICES
Street Address
11573 Jollyville Road
Austin, TX 78759
Mailing Address
PO BOX 202344
Austin, TX 78720-2344